31 Stories in May at Hay!: Day 11 'Blood etc.' by Gee Williams
Every day throughout May, you will be able to visit the Library of Wales website to download your free story, drawn from Story, vols I and II - a collection boasting the finest Welsh short fiction ever written and featuring some of the most talented literary names from both past and present, including the legendary Dylan Thomas and the award-winning Rachel Trezise, as well as read all about the chosen author.
Day 11: 'Blood etc.' by Gee Williams
(Taken from Blood, etc., 2008)
Gee Williams is a dramatist, short story writer, novelist, poet, scriptwriter, editor and radio broadcaster. She was born in Saltney, Flintshire, and studied English and Education at Culham College, Oxford. Williams was a former lecturer in Creative Writing and Literature, and now is a full-time writer, writing numerous magazine and anthology pieces, as well as two full-length plays and prose scripts for Radio Wales and Radio 4. Her first collection Magic and Other Deceptions was published in 2000. She was shortlisted for the Richard Imerson Award and Commission for Racial Equality Race in the Media awards, the Rhys Davies Award (1996) and The Book Pl@ce Contemporary Short Story Award (2003). Williams' first novel Savage (2007) was shortlisted for the James Tait Black Memorial Prize for Fiction in 2008, and in the same year was voted winner of the Pure Gold Fiction Award by Welsh readers. Her short-story collection Blood, etc. was published in 2008 and was on the 2009 Wales Book of the Year Short List .
You can download the story in PDF format here. (If download does not start, then right click the link and select 'Save link as'.)
Selected bibliography
Blood, etc. (Parthian, 2008)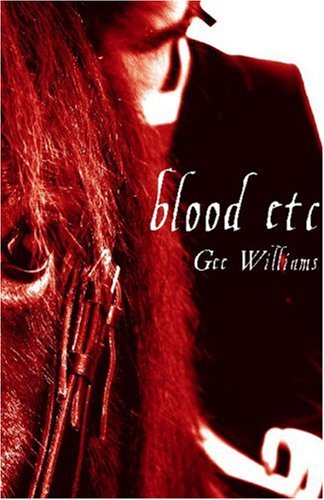 Contributed to
Story II (anthology) (Library of Wales, 2014)
Mama's Baby, Papa's Maybe (Parthian, 1999)
Tilting at Windmills (Parthian, 1998)